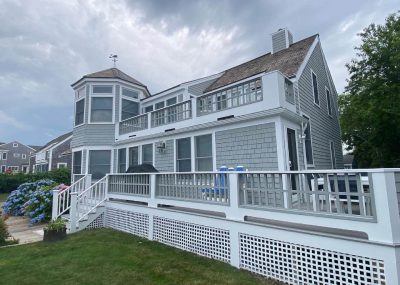 BETHEL PAINTING INC. was established with a mission to offer painting services that are second to none.  If quality is what you expect, you have come to the right place.  Our certified, uniformed professionals are fully prepared to resolve all your painting and maintenance needs to your 100% satisfaction.
Before painting, all surfaces must be analyzed to determine how they should be properly treated to ensure the best possible finish. In addition to its decorative element, paint can also provide valuable protection against extreme weather and temperatures. Rely on the experience of our team to provide the highest quality result for projects of all types and any size.
Choosing a contractor for your renovation or construction project is a decision that must be made carefully.  The final job must be precise and flawless as it will provide the finishing polish on any space or project. When deciding on a painter, consider both length of experience and also whether the quality and diversity of their portfolio is in line with the desired goals of your project.
Before hiring a painter for your home project, you must have some information that will serve as the basis for calculating the cost of materials and labor. It is important to consider the furniture and how the chosen color will blend with this environment.
For example, many parents like to customize children´s rooms to make the environment more playful. We can create hand-painted designs and themes, mixing colors and patterns that will blend the space with the rest of the decor.
Consider not only the references of professionals in advance of hiring, but also follow the progress of the project once underway to ensure it is progressing according to plan.