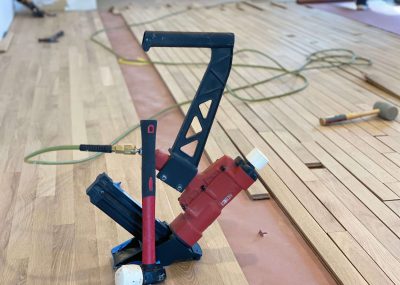 Do you want to change the look of your home and are you considering hardwood floors? You have made an excellent choice, and our experts will be happy to guide you. We offer turnkey sales and installation of hardwood floors for your home or business.
For over 15 years, our business has been dedicated to offering the best quality services and products to our customers
Installation, Refinishing and Repair
If you are interested in a new floor for an existing home or new construction, our experts will guide you through the installation from start to finish. From the choice of materials to installation, sanding and varnishing, we leave no detail to chance and will ensure that your expectations are fully met.
We can provide any style of hardwood floor that you desire.  As numerous as your wood choices are the possibilities of finish (mat, varnished, oiled, prefinished, etc.) for which our experts will use ecological and odorless products to give you newly installed floor the finish that will enhance the beauty of any environment.
To learn more about our hardwood flooring products or installation services, please don't hesitate to contact us. Our experts will be happy to show you all of the different options available to you.