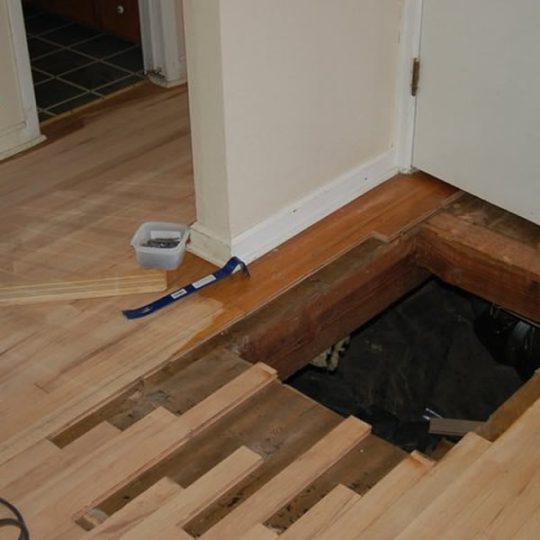 Wood flooring is still commonly used today because it gives a rustic look to both residential and commercial indoor spaces.
Despite a wooden floor being made with strong material that combine quality and durability, it still requires specific care.
Repairs to hardwood floors are performed in 3 steps:
1. Replacement and repair of parts
2. Sanding
3. Polishing
Once repairs are done, then comes sanding. This process removes a thin layer of the floor that is dull or dry.Finally, after the removal of the dust and dirt formed during the polishing step, resins and varnishes are applied which form a protective finish that that will bring out the natural beauty of the floor.
An investment in floor repair services from us will immediately enhance the comfort of the environment and help avoid the cost of installing a new floor.
Back